Care Expo Brisbane
EXHIBITOR INFORMATION
Australian Events Marketing invites all businesses and organisations working within the care, support, disability, aged and health sectors to exhibit at the industry leading event within Queensland.
The 2022 Care Expo Brisbane will take place on 15th and 16th September at Brisbane Convention and Exhibition Centre. Exhibitor opportunities have now opened, contact Australian Events for your prospectus.
Care Expo Brisbane Review
Patrons attending Care Expo Brisbane will be able to discover and connect with providers from aged care, disability and in-home support through to education, mobility, mental health, social, recreational services, and many more, all in one easy to navigate and comfortable setting.
Watch the Care Expo Review video to discover how exhibiting can assist your organisation to connect with your community.
Care Expo Brisbane brings together one of the largest exhibitions of health, care and support organisations in Queensland.
The event supports the industry by providing a platform that allows participating organisations to connect with end-users and professionals alike.
The event will see around 200 exhibiting organisations and thousands of visitors attend over the two days. Place your organisation in front of this highly targeted audience, 15-16 September 2022.
WHEN:
Thursday 15th and Friday 16th September 2022
WHERE:
Brisbane Convention and Exhibition Centre, South Brisbane, Queensland, 4101.
SITE BOOKINGS:
Australian Events Marketing
Freecall 1800 671 588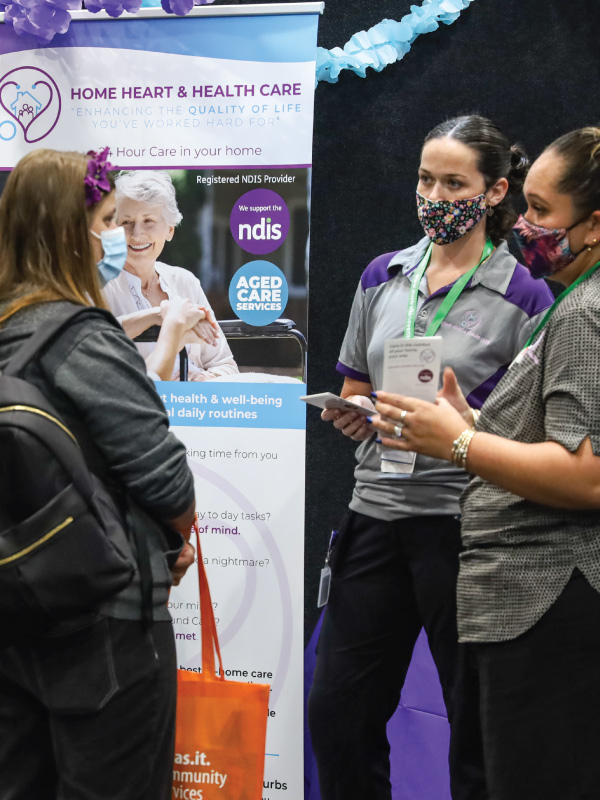 Exhibiting Options
Care Expo Brisbane is held within the states premier event venue, the Brisbane Convention and Exhibition Centre.
A number of exhibiting options are available to suit most organisations, from small paneled sites to larger booths, large open sites and premium sponsorship sites positioned in key locations.
The center of the pavilion will feature the highly popular speakers program, featuring industry leaders and innovators covering a wide range of topics.
Power is available to most sites and can be ordered separately, along with public liability if you don't have your own adequate cover.
All exhibitors will be listed in the official event guide publication handed out at the event entry. Additional advertising options are available within the guide and on the event website.
Event sponsors and supporters are also rewarded with additional marketing that ensures a steady stream of patrons visit their exhibition site.
SITE BOOKINGS:
Australian Events Marketing
Freecall 1800 671 588
PLACE YOUR ORGANISATION IN FRONT OF A HIGHLY TARGETED AUDIENCE
FREECALL 1800 671 588
EVENT MARKETING
The 2022 Care Expo Brisbane will benefit from a marketing campaign across multiple mediums, including:
9,200+ Email Subscribers
Care Expo Brisbane will direct market to our loyal community newsletter subscribers.
Our subscribers will be sent low volume event updates, including articles on exhibitors, services and products available at the event, plus information on the highly popular speakers program and more.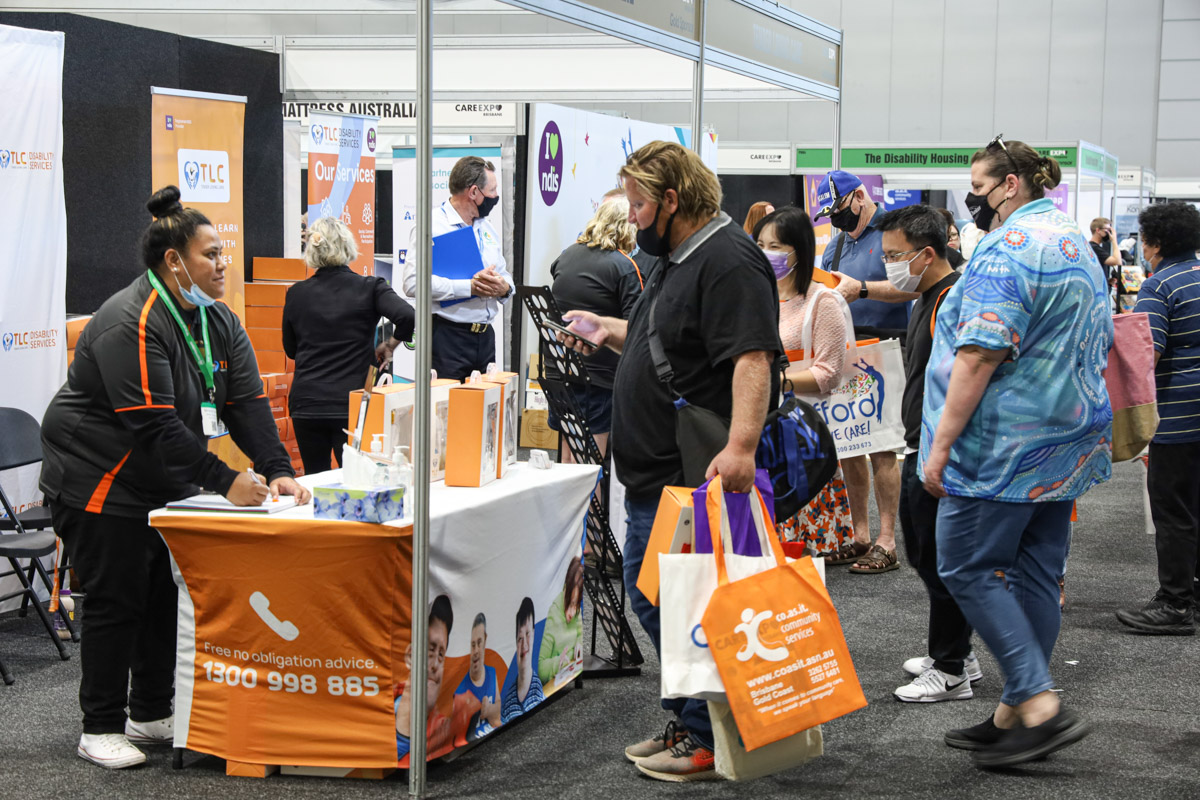 Becoming an Event Sponsor of Care Expo Brisbane will ensure your company or organisation is highlighted, promoted and seen as both a sponsor and supporter of this major event.
Sponsors receive priority and exhibition site included along with premium placement within the event. Sponsorship ensures your close association with the event and the patrons that will attend.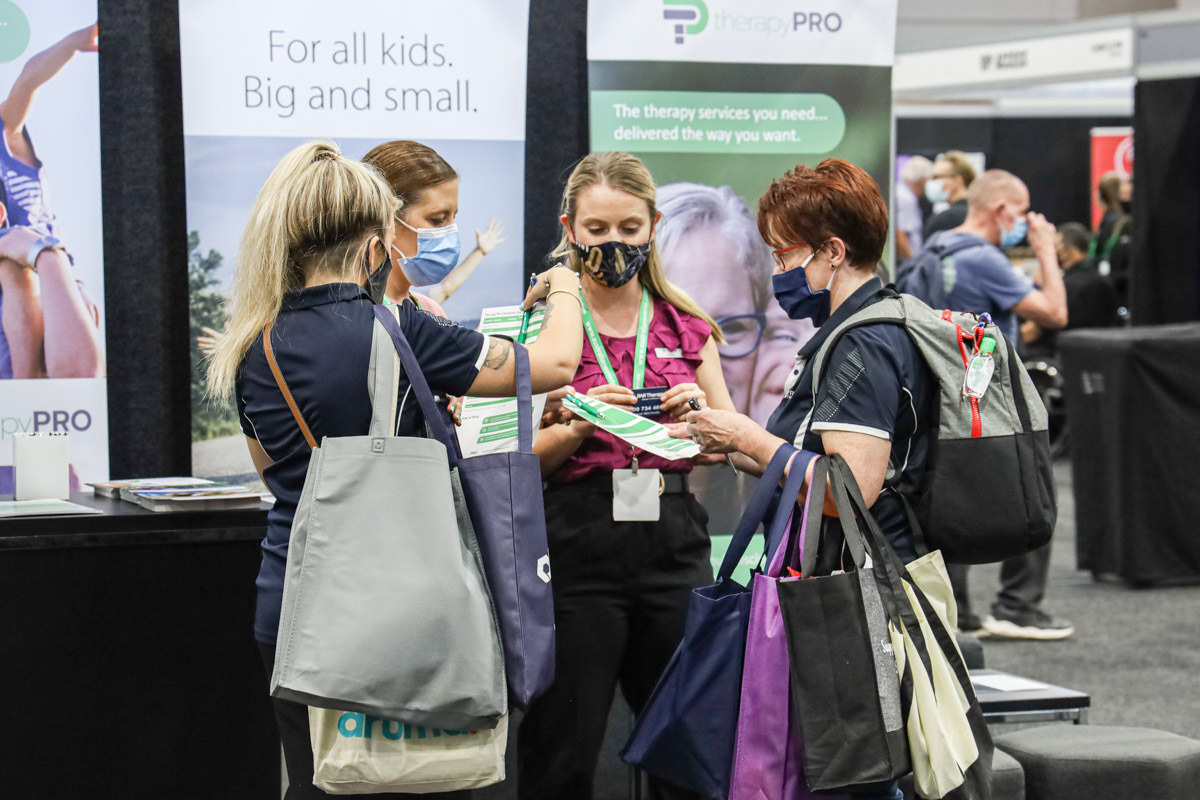 This event is a must attend for the health, care and support industries. Place your business in front of this targeted audience and benefit from the additional promotion, brand awareness, sales and leads that will follow.